ABOUT US
EXPEDIENT MATERIAL HANDLING INDIA PVT LTD. have a vast Experience of 10 Years + as a core industry in Material Handling Equipments Solution. EXPEDIENT Design , distribute and support Material handling products that provide customers with best of its services and cost effective solution .Our position as an Indian Leader in Electric Warehouse Equipments has proven its expertise in delivery worlds best class equipments which increases efficiency and boost productivity .Expedient is widely recognized for its innovation and its consistency to provide best warehouse solutions. We are dealers for LIFTSTAR-one of the best manufacturers in delivering the Quality Products.
We have more than 100 + happy clients because of our After sales services
Our Services
RENTAL SERVICES FOR FORKLIFT and REACH STACKERS: We offer rental services for all kinds of material handling equipments. We provide Toyota, Doosan , NICHYU and CAT Forklifts for rents on contract basis .

NEW EQUIPMENTS: WE are Dealers of LIFTSTAR for PAN INDIA and NICHIYU for the western Region of India.

SPARE PARTS SUPPLIER: We are specialised in providing the forklift spare parts and Tires for the majority of fleet such as NICHIYU, TOYOTA, ACE, GODREJ, DOOSAN, NEELKAMAL.

TIRES:
USED EQUIPMENTS: We deal with sale and rental of used equipments which provide Indian market an option to save on investments. These Equipments are refurbished and are provided with warranty, which speaks of its Quality.
Our Client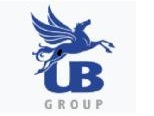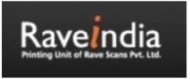 Vision
We at Expedient believe in making our company a GREAT PLACE TO WORK . To bring to the World a portfolio of Quality equipments to suffice business requirements in terms of productivity , efficiency and cost. We believe in strong relationship with client and providing best of our services .
To grow as focused and world leading player in material handling equipment and score 100% customer satisfaction , and provide excellent services to customers and be best in creating design and offer best of the solutions as we grow
Mission
Our Roadmap starts with our mission, which is enduring. It declares our purpose as a company and serves as the standard against which we weigh our actions and decisions.

• To promote the world by supplying equipments with superior technology.
• To encourage moments of confidence and contentment through our achievements.
• To create value and make a difference.